Diorama of our worrisome mind
1.
Schaulustige - mein lieber Obersee
"This work is to suggest the gap between reality and digital reality. Making a diorama of my beloved Obersee to live-stream and project the object onto the exhibition surface."

[Fake Breaking News;
A vicious murder happened at Obersee. People are gathering to see what has happened to this poor victim. The victim was suspected to have been sexually assaulted and passed away.
The police suspect foul play.]


샤우루스티그-나의 사랑하는 오버제

오버제는 현재 내가 거주중인 베를린 집 앞의 아름다운 호수이다.
이 곳을 배경으로 가상의 살인사건이 일어난 풍경의 디오라마를 제작하였고 이는 Villa Heike에 전시 될 예정이다.

이 작업은 첫째, 오버제 디오라마와 둘째, 디오라마의 풍경을 스마트폰과 크롬캐스트로 실시간으로 전시장 벽에 영사하는 것으로 구성된다.

전시장 벽에 영사된 살인사건 풍경은 흡사 실제 풍경처럼 보일 수 있도록 스마트폰 앱으로 에디팅되어 스트리밍된다.

하지만 관객들은 모두 알고있다. 실제 살인사건 풍경으로 보이는 이 디지털 이미지는 사실 실제가 아닌 디오라마라는 것.

디지털의 세계는 이렇다.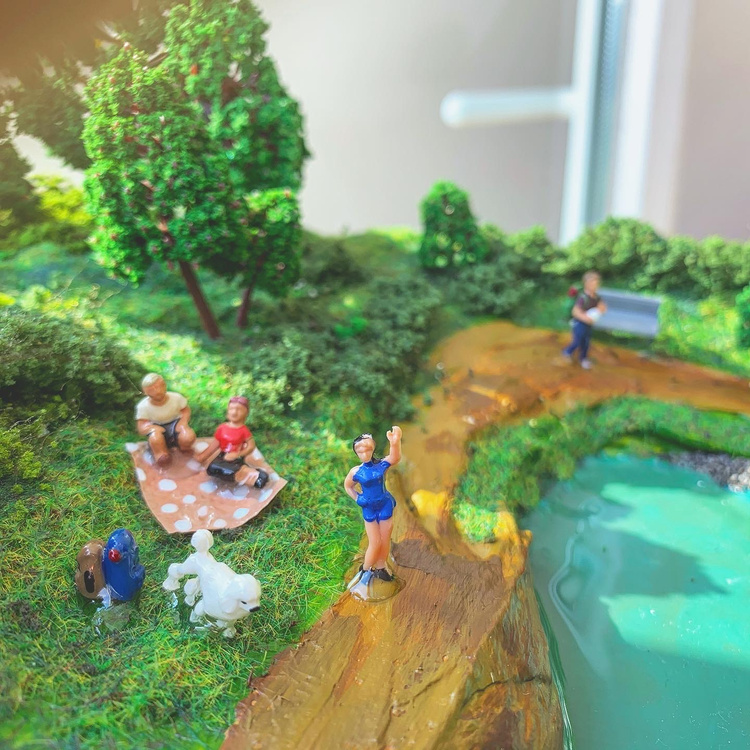 ---
2.
I was there
"I was there" highlights the issues of the digital depiction of the world and reality, causing situations where the media we experience can trick us into believing it to be real when it is merely the presentation of a spectacle designed to deceive us.
Inside the diorama there's bunch of plastic people enjoining a walk around the polluted lake and smart phone is live streaming the part of the view to the wall. Weirdly the view from the screen on the wall, it looks like a real not a diorama.


디오라마로제작된 오염된 자연속에서 아무렇지도 않은듯
소풍을 즐기고 있는 플라스틱 사람들의 모습이 보이고
스마트폰의 카메라는 가상 풍경의 일부를 찍어 실시간으로 스트리밍 중이다.
스트리밍 영상은 전시장 벽에 따로 영사되는데 모형의 풍경은 영상 속에서 흡사 진짜 현실의 풍경으로 보여진다.
I was there, polyurethane foam ,plaster, urethane, plastic miniature, paper, projector, LG smart phone, google chromecast, 2018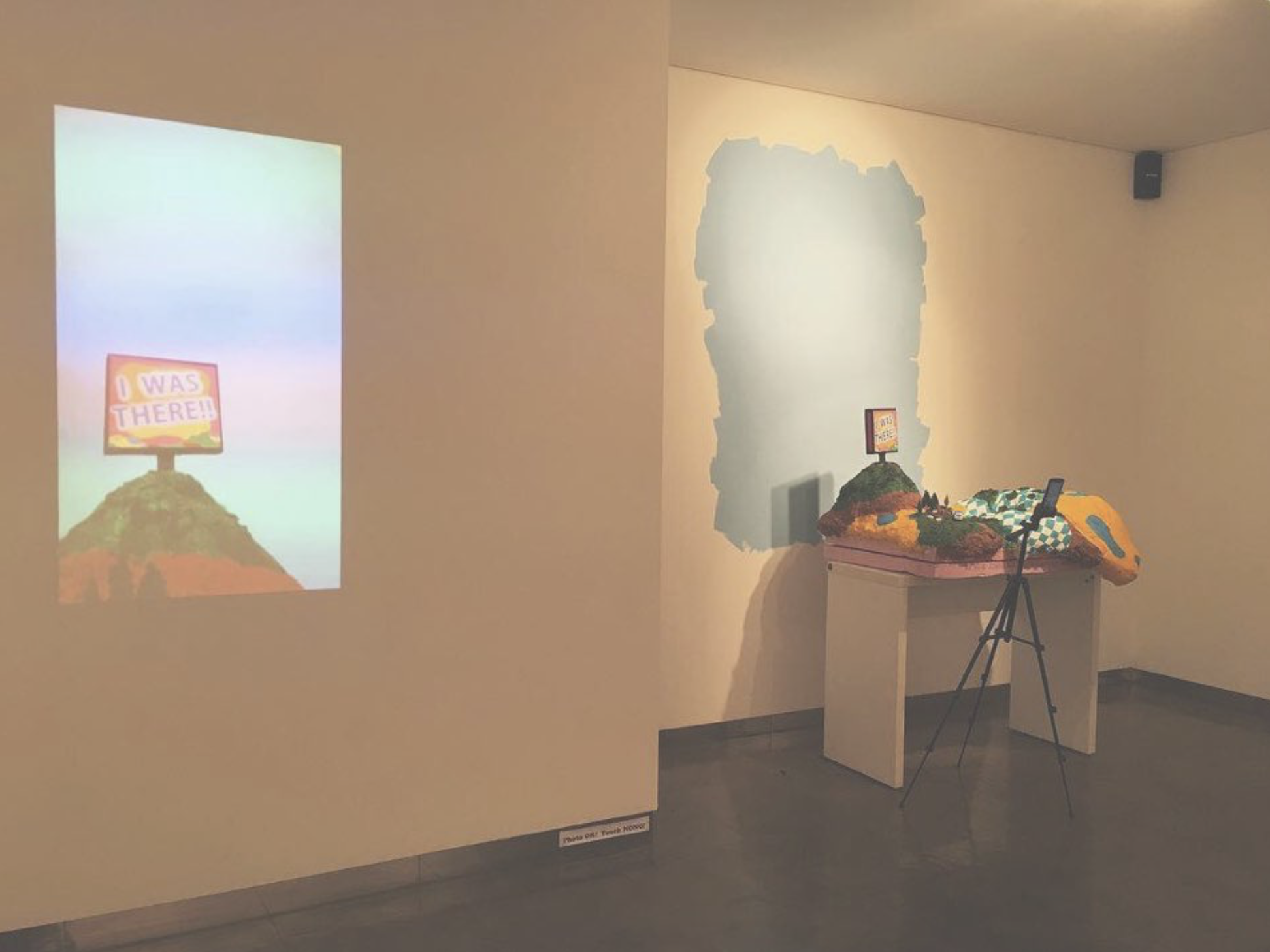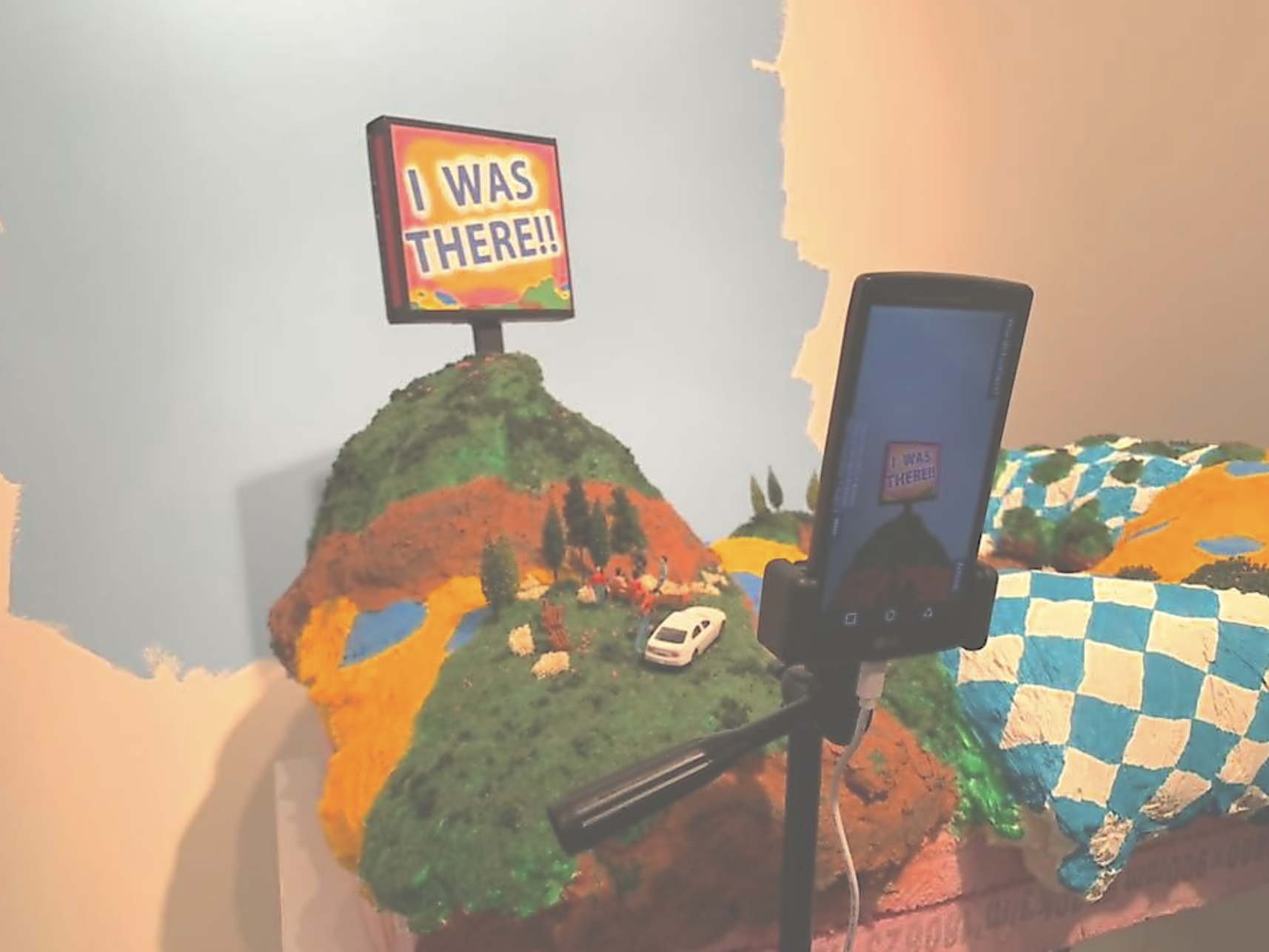 Sketch, 2018